Top Tips For Personalised Gifts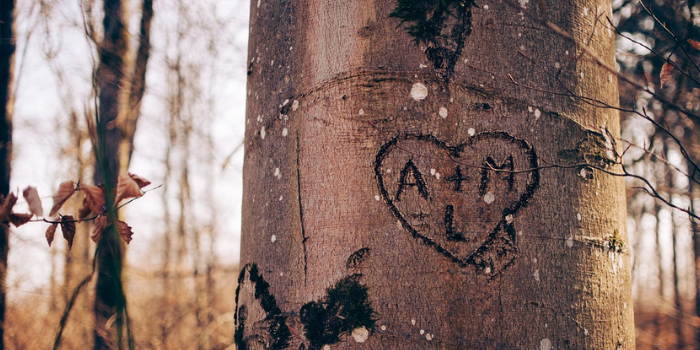 4 minute read
Here at ClimeMET, we pride ourselves on being able to offer unique products which you can personalise so that together we can create an extra special gift. Weather instruments are a popular, timeless, choice for spring time gifting occasions such as Valentine's Day and Mother's Day, as the weather, just like love, isn't going anywhere! We have seen thousands of different engraving messages over the years, and have used our expertise in this area to round up some of the best and worst ways to personalise a gift for a loved one, just in time for Mother's Day!
Avoid Seasonal Sayings
We've had countless engraving messages which say Happy Christmas Nan or Seasons Greetings Mum. We even had a double weather dial gift set which read Merry Christmas Dad on one dial and then And a Happy New Year! on the other. Whilst a lovely sentiment, think ahead and decide whether you would want to read this message all year round. It would be such a shame to put your tide clock or thermometer away for 11 months of the year given how handy they can be for daily use! If you're looking for a romantic message, rather than writing Happy Valentine's Day, try something more subtle such as For You I Would Turn The Tide engraved on one of our Tide Clocks.
Pick An Evergreen Message
It's lovely to include a date or year as part of your engraving if it is significant to the recipient. One of the most popular engravings we're asked to do is the date of a wedding. It can also work to incorporate a birth date: The Peterson Family, Est. 2014, but we recommend that customers avoid using the date of purchase or dates that aren't particularly memorable or will age quickly, such as Happy Birthday Mum 2016. Continuing with our Valentine's Day theme, opt for a message such as Emma & Daniel, Chasing The Sun Since 1998 rather than Valentine's Day 2019.
It's Not A Letter
Engravings are the perfect way to share a personal message but aesthetically some things are better saved for the inside of a greetings card. For example, an engraving such as Happy 40th Birthday Christopher! Love Lucy is hard to balance symmetrically on a weather dial when we engrave it. and this applies to nearly all messages which are essentially in two or more parts. Keep your message to one part and avoid 'Dear', 'To', 'From' or 'Love'.
Don't Abbreviate
We've had customers abbreviate words such as anniversary to 'annvi' or take out the spaces in their message such as HappyBirthdayDadLoveMollieAndJessica. We also see a lot of names reduced to just letters such as Love T L F & E. Whilst this works fine in a text message, it can take away a touch of the sentimentality on a special gift. Try to ensure all words are written in full and if you're struggling with space, get in touch with the ClimeMET team and we can offer some suggestions.
Be Unique
Whilst short messages work best, be sure to include a message that is clearly personal to you and not just 'off the shelf'. We get a lot of engravings that say just Dad or Grandad but you've got a lot of characters left to play with so try adding a few more words, perhaps a nickname you use in your family such as Bompa's Weather Station, or a treasured pet's name on our Dog Walkers Weather Dial.
Safe Options
We often get customers who aren't sure what to write and that's no problem! Some of the best engravings are simply a house name such as Cherry Meadow Barn. Alternatively, pick a saying that matches the dial you've chosen such as Stay Wild Moon Child engraved on a Moon Phase Clock, Wishin' I Was Fishin' engraved on a Night Fishing Moon Phase Clock or Whatever The Weather engraved on a Barometer. Other favourites include High Tides & Good Vibes as a personalisation for our High Tide Gift Set and A Healthy Dose of Vitamin Sea for our Coastal Adventurer Gift Set.
Motivational Messages Work Well
Finally, weather quotes are a great option: popular ones include You can't direct the wind but you can adjust the sails and Together we can weather any storm. Lastly, we've loved seeing this Latin quote: Astra inclinant, sed non obligant (meaning the stars incline us, they do not bind us) engraved on one of our Constellations Moon Phase Clocks.
Valentine's Day Favourites
To finish off, here are a few of our romantic favourites from recent customer orders:
You make me happy when skies are grey, engraved on a Wooden Forecaster Dial.
It was written in the stars, engraved on a Constellations Moon Phase Clock.
You Are My North Star, engraved on a Stargazer Moon and Tide/Time Gift Set.
Shop all personalised gifts here.